Hi, folks! It's Ben here. Getting right into it: Feathers and Teeth is VERY UNDERWAY, so lets look at some of the spectacular work!!!
Amanda Nelson has been busy polishing up all of our character designs, and we've locked our full cast down! You can see the final images of them here:
Meanwhile, we've been taking the Mom into the land of 3D, for the final sequence. Here's some sweet photos of Erin's final model, which was then rigged and passed along for animation.
Then, these 3D models were taken by Mikey, to do our first 3D animation for Feathers and Teeth! Here's a preview of some of the sequences that've been animated so far.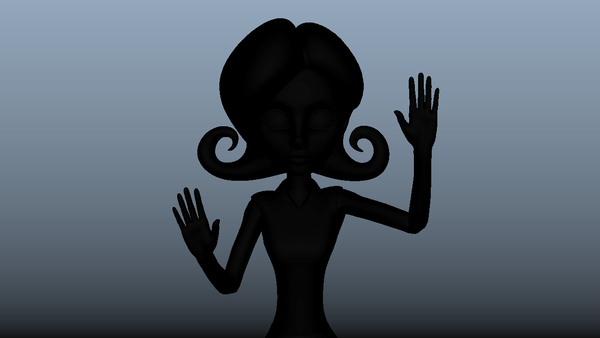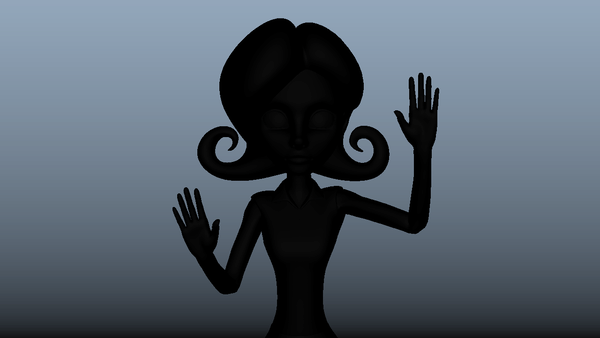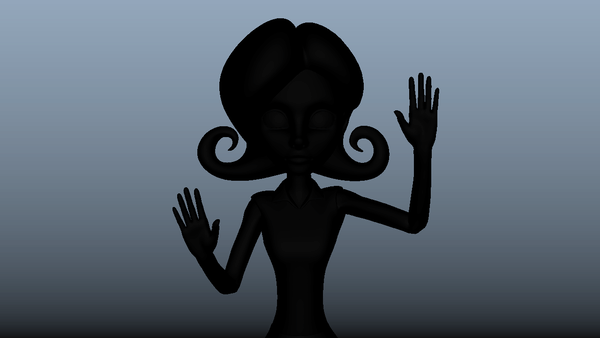 Simultaneously, Amanda Zorianna Cook (Zori, to us kids) has been spinning up beautiful test frames for our 2D animated sequences, all of which look drop dead gorgeous. Click on them to see them in their full visual glory.
Once done, those painted boards need to be animated, and we're using 2D puppeting tools in After Effects to achieve this. Here's a couple of our initial puppet-building and scene-setting drawings, done by Nelson and Erin.
I myself have been working on the storyboards for the final outdoor sequence - what's turning into the 3D animated sequence above - and laying out the drawings for what out backdrop looks like, outside the back window.
We picked going in the direction of B), and wanted to add a bit of a fisheye element, for maximum spooks. So, Xing worked her painting magic, and came up with this version, which we're currently tweaking to find the final.
We like the looming, factory town nature, but right now the backyard is a little too cramped (and it's missing a tree).
While all of this is going on, our fearless Theo has been championing our work on the House projections. Here's a couple of tests we did an early projection demo with. We learned a couple useful things here: Chop down the video so it doesn't have the black space to the sides so we can tile them was a big one!
Then came working with the actual set! We need to UV Unwrap the set in order to do some wacky projection work on top of it, so we started once we got a good model by doing some interesting unwrapping so we could project across it well.
And… that's a roundup of what we've all been up to, for Feathers & Teeth! It's been super busy, but the work is turning out spectacularly and we can't wait for the show. If you haven't bought tickets yet… what are you doing??? Go get them here!! http://washingtonensemble.org/season-15-feathers-and-teeth/
Til next time, space cowgirls!

-Ben~